Before-and-After Photos - gallery 2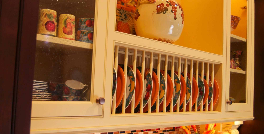 We're the company to call for premium cabinet refacing in New Hampshire!
kitchen cabinets nh cabinet refacing nh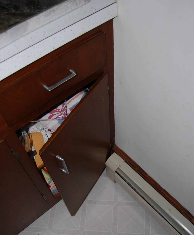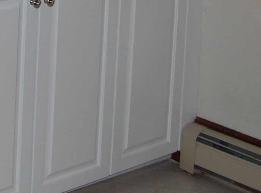 Someone didn't think out this designnnn... ...but we fixed it so that last cabinet is actually usuable now!
kitchencpr.com kitchencpr.com kitchecpr
We changed the beadboard to recessed doors and panels and updated further with modern handles: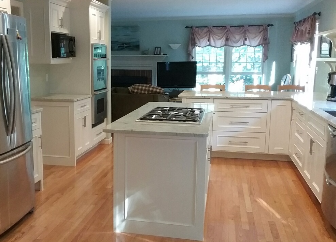 So many times, things aren't really "wrong" with a kitchen...it just needs brightening. This is one of those times!
We resurfaced the base cabinets, retrofitted some cabinets (like one for a pullout trash bin) and replaced some uppers with open shelves:
We helped minimize the blatant soffit, wrapping it and hiding it under the new crown moulding at the ceiling
and retrofitted the middle cabinets for more storage: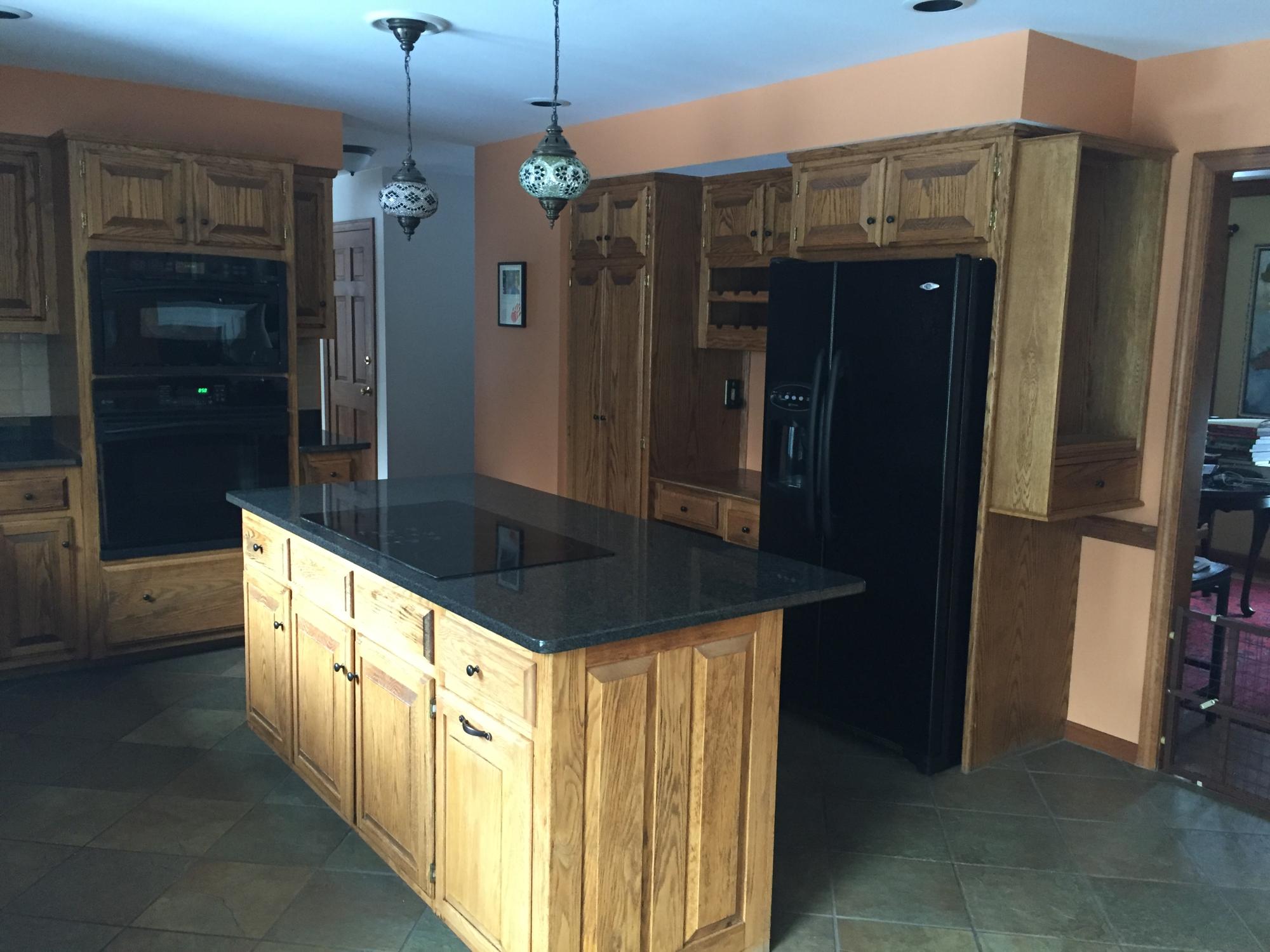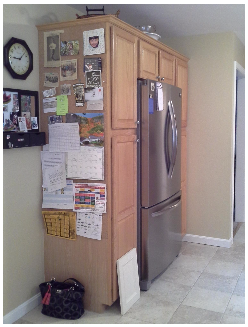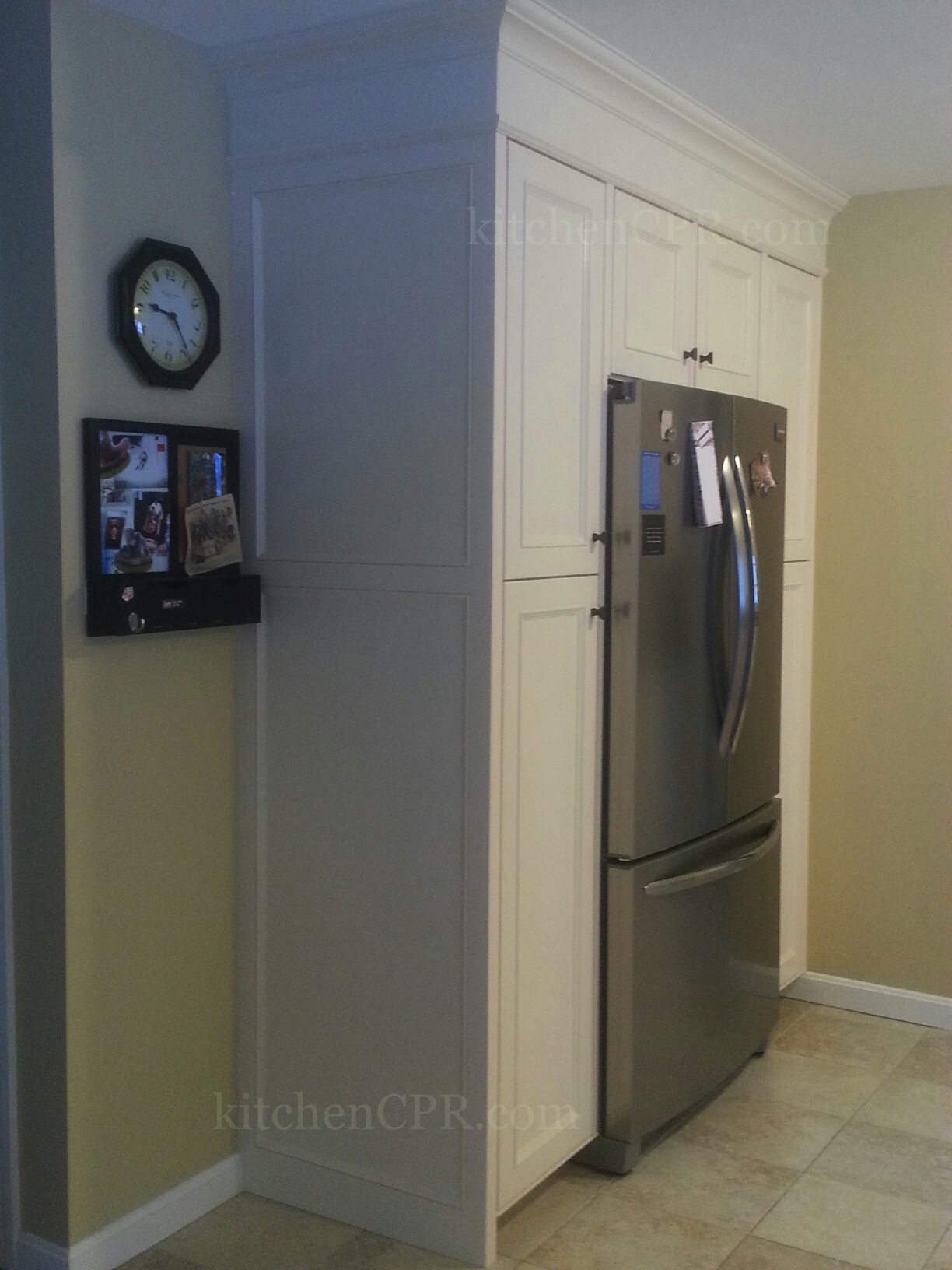 Striking difference in the pantry cabinets flanking the fridge: